Journal Entry:
Mon Jan 25, 2016, 8:04 AM
I'm not sure how to start this since it's rather a need then a goal.

In approximately one year from now my ID (Identity Card) will expire. In order for me to make a new ID card I need the documents to my house, here is where the problem gets complicated.

Initially the house that I live in belonged to my uncle. Unfortunately he died of throat cancer when I was 16 years old. We have been having a very difficult time taking care of him on his dying bed as we had no choice but to have doctors make a hole in his stomach in order for him to be able to eat.

My mom and I had been sleeping together each night for that period praying that my uncle (her brother) will be able to get through... It was a very difficult time. It wasn't long before we had to administrate the pill called morphine (an analgesic and narcotic drug obtained from opium and used medically to relieve pain.)It is the drug you give to a moribund person. With his last breath and power he wrote a testament in which he will give all his belongings (including the house) to my mother.

Now this is where it gets even more complicated. My uncle had 2 daughters that never cared about him, like literally... They didn't pay for any of his needs during his time of need, not once did they visit him on his dying bed, nor did they help him. They never cared about their father

. Only his nephew (me) and my mother his sister paid for everything and took care of him with everything we had. Years later after his death his 2 daughters tried to kick us out on the street and take the house by trying to nullify the TESTAMENT so they could have the house that my mother and I live in now.

Fortunately we had some money at that time to be able to defend ourselves and take them to court and reject the false accusations they tried to hit us with at the time in the attempt to leave us in the streets to win the house. The daughters never gave us the damages after we won that particular process.

Unfortunately as time passed my mother's disease started to manifest, her hepatitis disease reached the stage of cirrhosis which destroys her from the inside. At this moment my mother is in the final stages and I'm counting every day and praying to God to have her by my side just a little more.


Here are some pictures of her current disease ravaging her from inside: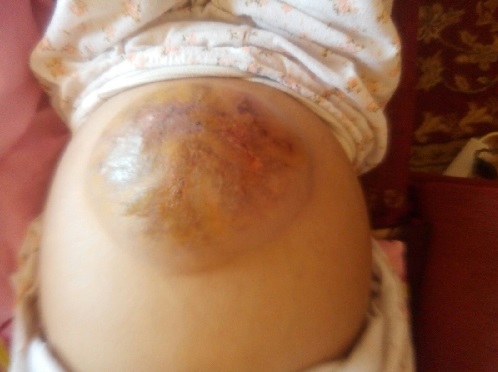 and it hurts her like hell!
This is the part where I need your help people, friends and family



-In the present I only have one year at my disposal to raise these funds to be able to finalize the verdict

- What I need to do is get 2000$ and pay for a lawyer and the Notarial to release the final document that allows my mother and I to transform the TESTAMENT into the house documents.

- The lawyer needs to be paid to sustain our case in the face of the court against my uncle's 2 daughters to give us the birth right for the house.

-If we are unable to get these documents within the time limit my mother and I mostly (since I don't know how long my mother will live due to her mortal disease) will be out in the streets.

- Without the documents I won't be able to make my identity card which leads me to the other needs that I have (credit card, and of course the daily/ cost and needs in society.)

Here is a picture of my mom and I. We try our best to smile although we are having a lot of pain in our hearts accumulated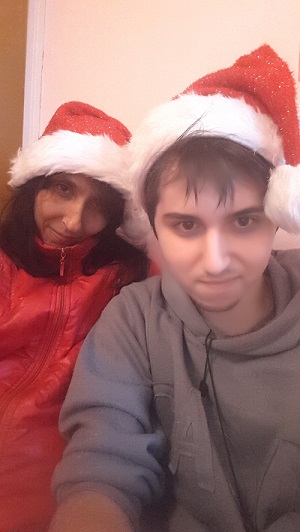 I live in Romania, I'm only 22 years and I've been trying my whole life to do something usefull but this is a big world and the way it is now it's very hard nowdays.
​I tried to appeal to people's desires and study 3D art and try to offer them what they wish to see.

A normal job in Romania is only paying 200$ per month... With such a small salary I won't have enough money in years to be able to win the house and continue my life in society.

This is my story and reason I'm appealing to everyone that can help my situation.

If anyone would have even 1$ to spare per person (or just share my story on your social pages linked to me) to support my cause so I can achieve my goal and get enough money to get this to an end....I would have no words to explain my appreciation for this support.


Please help me!
We opened a GoFundMe page where you can donate to our cause.
Any amount of support is very much apreciated! Even 1$ per person Helps!!

www.gofundme.com/gvr9raus
or my paypal dean_3012@yahoo.com

You can also share this facebook page I made to help with my cause.
www.facebook.com/House-and-Mom…